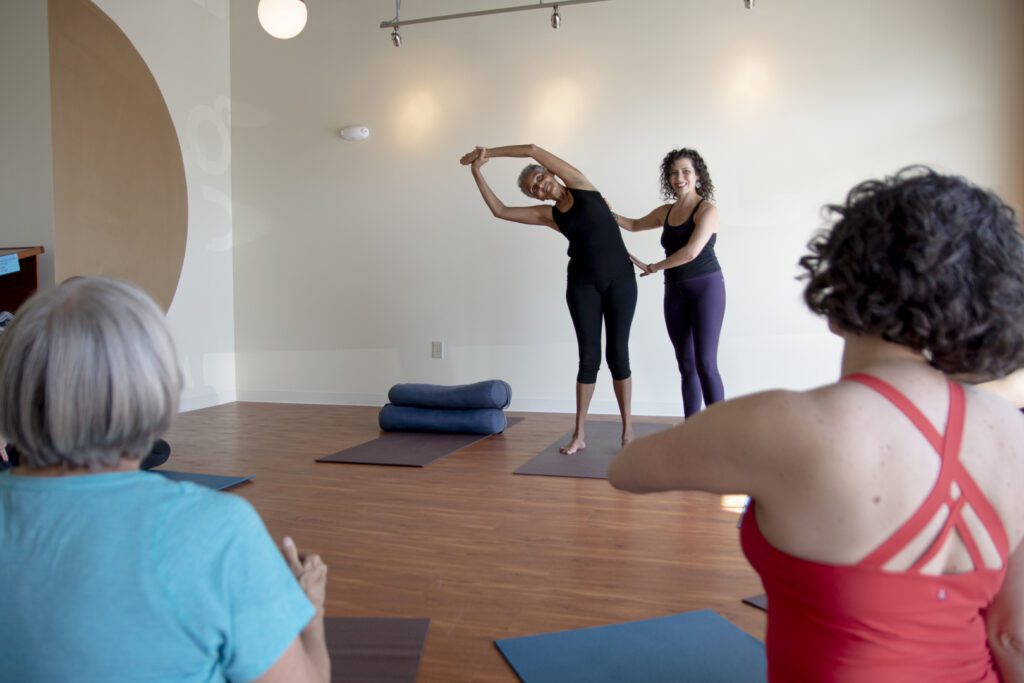 Become a Yoga Teacher
Our foundational 200-hour yoga teacher training has run at our Carrboro studio (just across the town line from Chapel Hill) since 2011.
This yoga teacher training, aka YTT, gives you all the tools you need to lead well-balanced yoga classes and to deepen your own practice. You will learn invaluable skills for use in the yoga classroom—and you'll find these skills apply in a variety of situations. You'll also learn loads about yourself. That means this program is a fine choice even if you think you have no desire to teach.
Our Next Session Begins in January 2024
This seven-weekend program is led by professional educator Alexandra DeSiato, E-RYT500—herself a graduate of the program. We start in January 2024, and we really hope you will join us!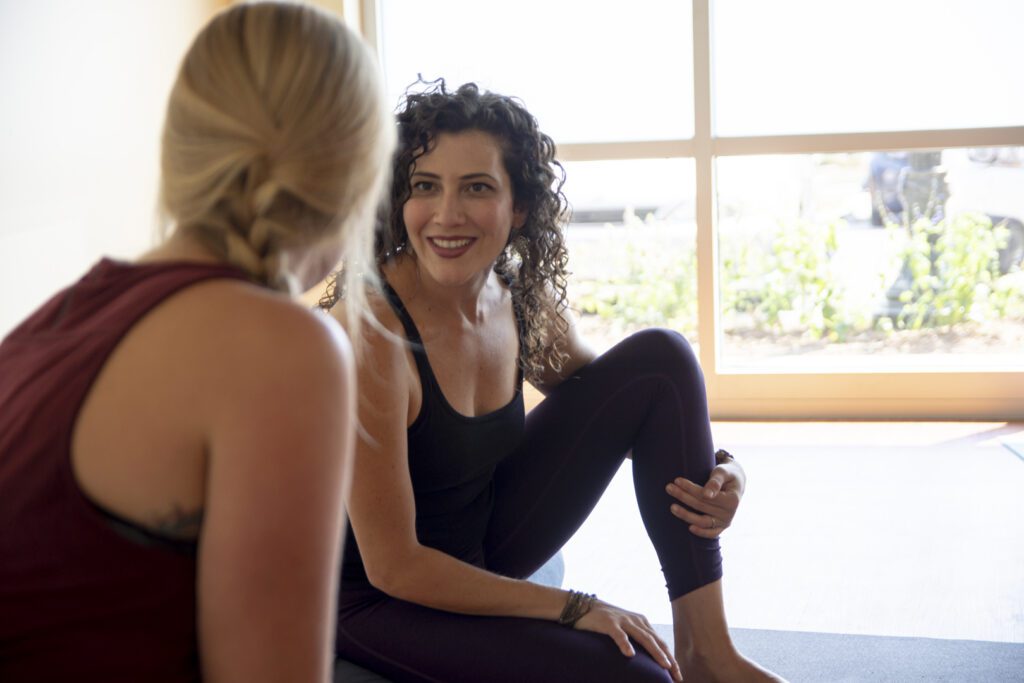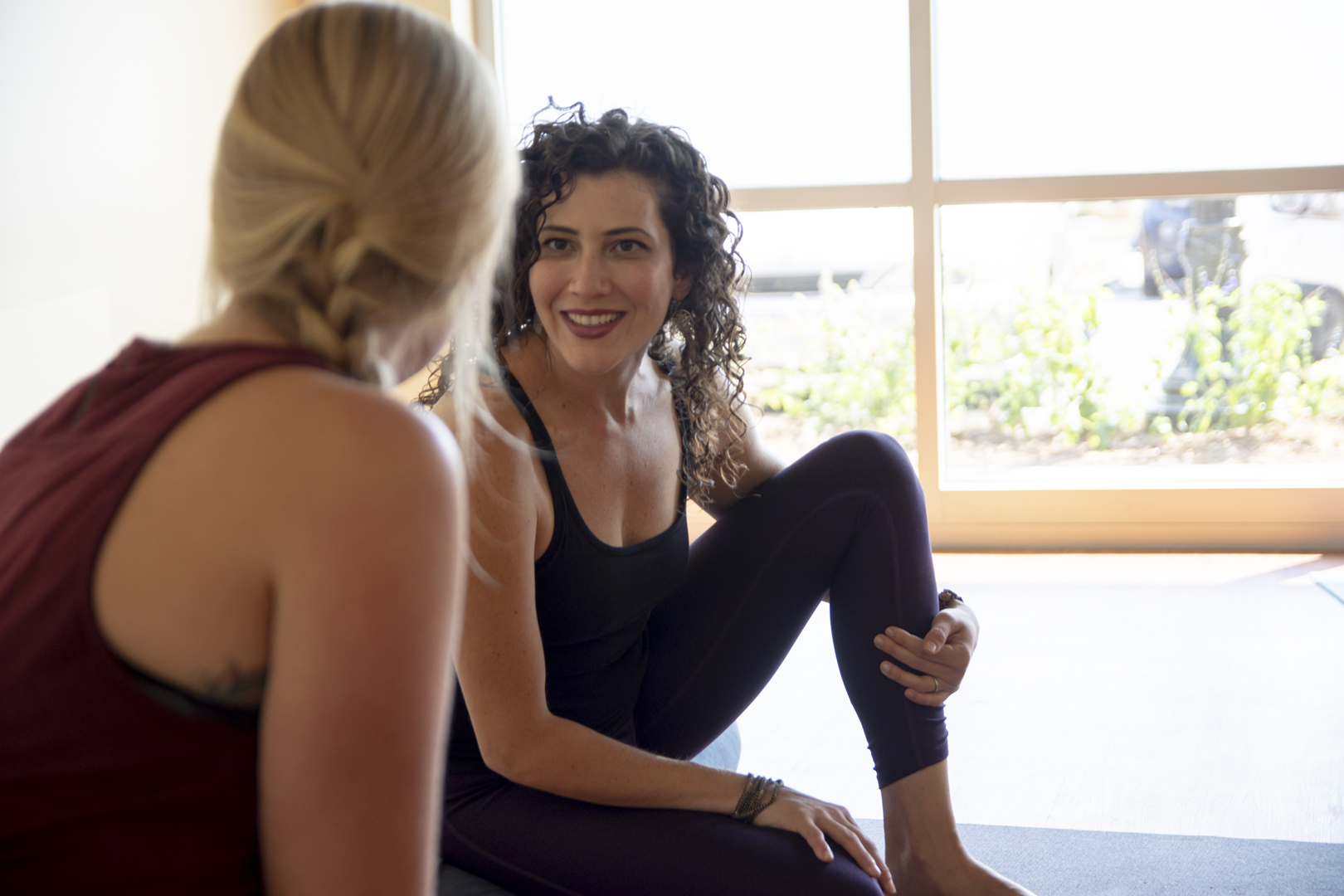 Join us for a free information session, where Alexandra and program director Sage Rountree will be available to answer all your questions about yoga teacher training. You'll also get to chat with other prospective trainees. We meet Saturday, September 30, at 3:30 p.m. in our training room.
Our program gives you a thorough grounding in:
the philosophy and history of yoga
the yoga techniques of asana (poses), pranayama (breath work), and meditation—nuts and bolts, safe practices
anatomy, physiology, and kinesiology, from both Western and Eastern perspectives
teaching skills, from language to sequencing to modifications
how to create an inclusive classroom
Your lead teacher, Alexandra DeSiato, has twenty years' experience leading college classrooms and fifteen years' experience teaching movement, including Pilates and yoga. A masterful communicator, Alexandra is coauthor of three books: Lifelong Yoga and Teaching Yoga Beyond the Poses, both cowritten with teacher training program director Sage Rountree, and Whole Mama Yoga, cowritten with day-one Carrboro Yoga teacher Lauren Sacks.
Schedule
We meet seven weekends over four months. This model allows for a deeper dive and an opportunity for self-study, plus the freshness of a compact timeline. But we also offer two or three weeks between each session, so we don't move too fast. There's plenty of time for marinating and reflecting on what you've learned between weekends.
Consider how New Year's Resolutions often fade into the background of our busy lives by May. With our four-month schedule, the momentum won't fade. You'll be able to focus solely on your teaching (or do a deeper dive into yourself and your practice) during some of the slower months of the year. Your commitment will be sustainable, and you'll emerge at the end of spring transformed as a result.
Dates
Weekend 1: January 18–21, 2024
Weekend 2: February 1–4
Weekend 3: February 22–25
Weekend 4: March 7–10
Weekend 5: March 21–24
Weekend 6: April 11–14
Weekend 7: April 25–28
Please reserve the weekend of February 29–March 3 as our inclement weather makeup weekend.
This schedule was created for attendees who are juggling a family life while moving into a deeper experience of yoga. To accommodate family commitments and excursions, none of the required dates fall on holidays, CHCCS (Chapel Hill/Carrboro City Schools) teacher workdays, or CHCCS school breaks.
Times
Thursdays, 6–8 p.m.
Fridays, 6–9 p.m.
Saturdays, 9 a.m.–noon, 1–5 p.m.
Sundays, 9 a.m.–noon, 1–4 p.m.
We meet in our dedicated yoga teacher training room at Carrboro Yoga. Some Thursday sessions may meet on Zoom.
Student Obligations
In addition to attending all sessions and reading the required books, you will be expected to:
Attend at least one led class every week (not necessarily at Carrboro Yoga, though you will receive a free class each week as part of your enrollment)
Have a home practice of at least 15 minutes five days each week
Complete homework assignments, to include more reading and viewing
required reading
Please purchase (or borrow) and read the following books.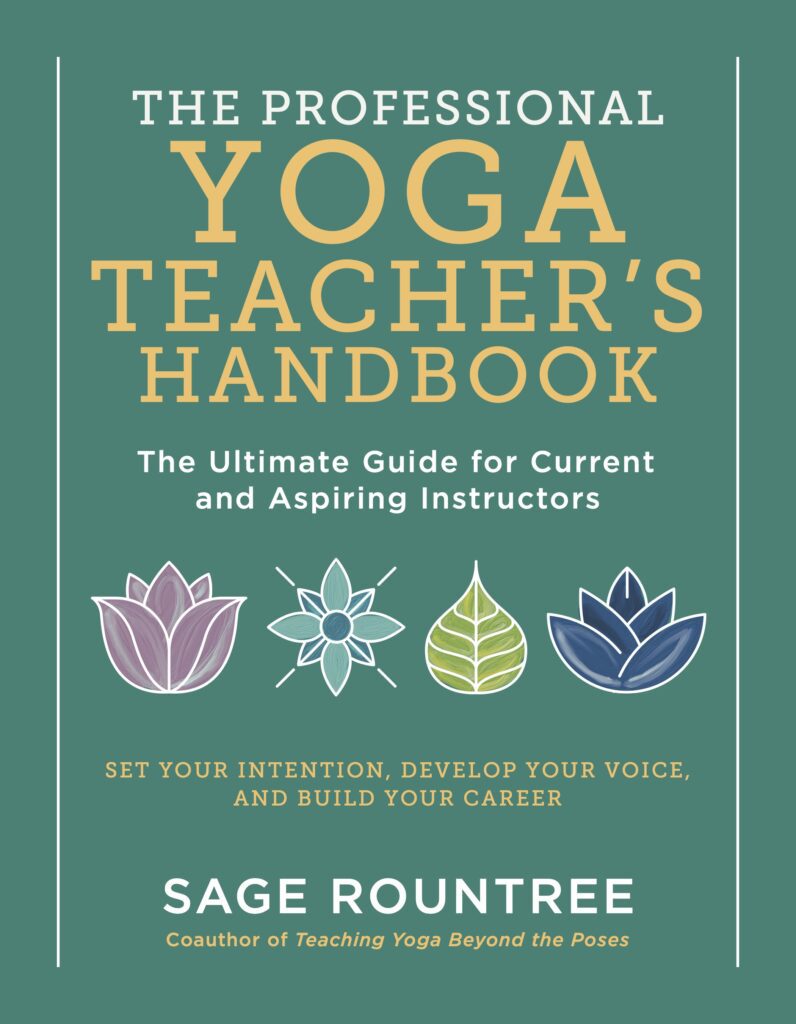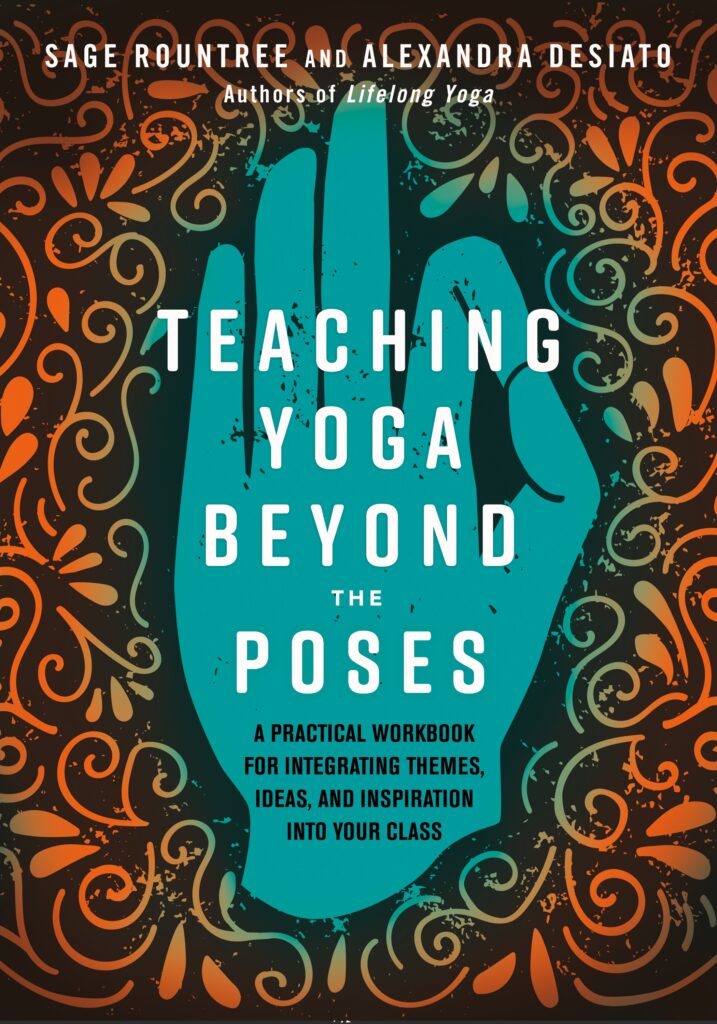 Pricing
When you are accepted, a $500 deposit, payable by check or credit card, will secure your spot.
Program cost: $3500 due the first day of the training (this includes the deposit), plus $100 nonrefundable surcharge if you would like to pay the balance by credit card
Early bird discount: $3200 if paid in full by November 15, plus $100 nonrefundable surcharge if you would like to pay the balance by credit card
Reparatory and gratitude discount: We need to get more Black, Indigenous, and Non-White people in front of yoga classrooms. Thus we offer a 25 percent discount on our yoga teacher training and our continuing education workshops for teachers for people who self-identify as part of this group.
Enrollment includes one free class per week at Carrboro Yoga; you can also upgrade to an unlimited membership that runs the duration of the program (January 18–April 28) for a one-time payment of $300. If you have an existing membership, we're happy to pause it so you can enjoy this discount while you're in training.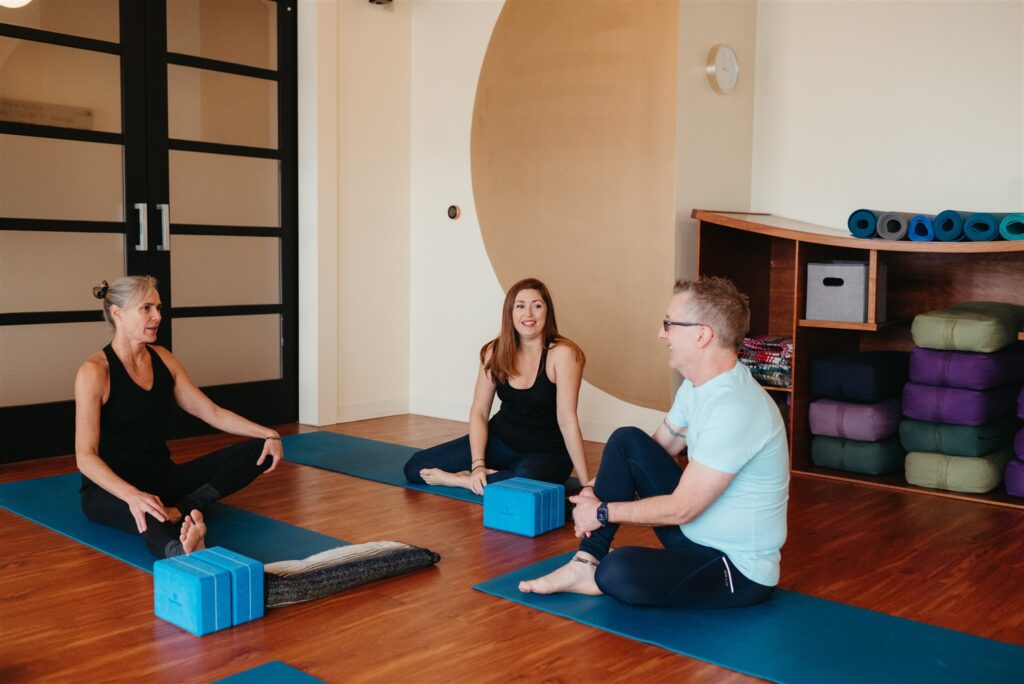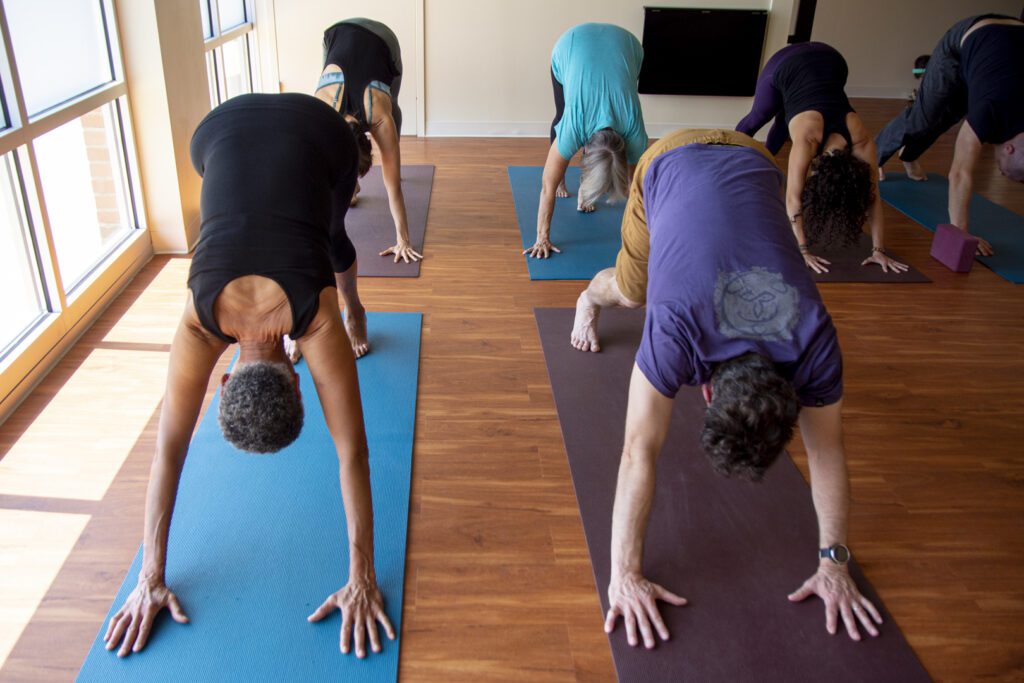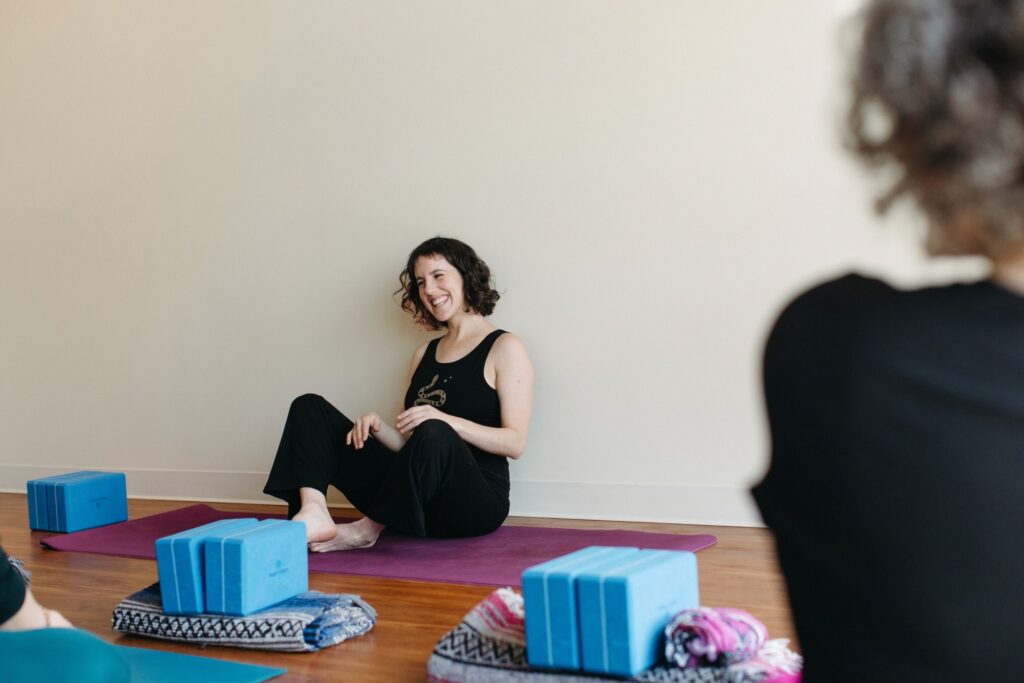 More to Know
Here are some policies to keep in mind. You'll agree to them when you sign the YTT contract after acceptance.
Program Size
We have a minimum of six students for the program to run, and a maximum of 15. If we do not meet our minimum, you will be refunded in full.
attendance
If you must be absent, we will handle makeups case by case. Expect to complete at-home assignments and, in some cases, to pay for personal tutelage. You must complete 90 percent of the program to qualify for graduation.
Voluntary withdrawal from the program
Should you have to withdraw from the program before it begins, you'll receive a refund, minus a $150 administrative fee, of 100 percent by November 15; 75 percent by December 15; or 50 percent by January 15. Refunds after January 15 will be in the form of a credit toward the next teacher training program cycle.
Involuntary withdrawal from the program
Should you be asked to leave the program, you will receive a prorated refund, minus a $150 administrative fee.
Application
Our program best suits mature students of any age who have at least a year of consistent practice under their belts. Beyond that, there are no prerequisites or pose requirements!
If you're interested, the first step is to chat with Alexandra. You'll discuss what the program offers, how that meshes with what you are looking for, and any and all other questions you have.
Join us for a free information session, where Alexandra and program director Sage Rountree will be available to answer all your questions about yoga teacher training. You'll also get to chat with other prospective trainees. We meet Saturday, September 30, at 3:30 p.m. in our training room.
When you're ready to apply, come back here to fill in the application.
Take a Class with Our Graduates
Not only is lead trainer Alexandra DeSiato a graduate of our yoga teacher training, so are several of our staff members. Come take a class with any or all of them, see what kind of teachers we produce, and ask anything you want to know about yoga teacher training! Look for:
Lindsey Alexander
Alexis Besosa
Alaina Godfrey
Kevin Huselid
Si Luo
Joe-Paul Naughton-Travers
Diana Newton
Martha Pickett
Still Have Questions?
If you've read this far, you're thorough! Excellent. You probably still want to know more. We made a free guide: "Essential Questions to Ask About Yoga Teacher Training." Give us your details and we'll send it right over!
When you're ready to talk to a person, book a call with Alexandra, or come right to one of her classes. She'll be happy to talk you through everything you need to know, and things you wouldn't have thought to ask!
Alexandra teaches these general population classes at Carrboro Yoga:
Slow Flow Yoga, Mondays at 9 a.m.
Pilates, Mondays at 4:30 p.m.
Slow Flow Yoga, Tuesdays at 7:15 p.m.
Flow Yoga, Thursdays at noon
Sign up for any from the Sign Up button in the menu here.
And she has lots of availability across the week for you to schedule a chat.