Winter Schedule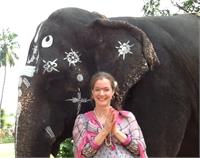 Our winter quarter runs December 1 through February 28. New schedule highlights:
Intro to Yogic Cosmology and Foundations of Asana with Hannah Byrum, Sundays, 12:30–2:00 p.m. The first eight-week open series begins December 8 and welcomes drop-ins ($15). Details →
Flow Yoga with Christa Atkinson, Mondays and now on Wednesdays, 9:00–10:00 a.m.
Prenatal Yoga with Lauren Sacks, new daytime class Mondays, 10:30–11:30 a.m., and ongoing evening class Wednesdays, 5:45–7:00 p.m.
Flow and Yin Yoga with Nicole Mark, a hybrid practice to help you feel balanced, Mondays, 7:15–8:30 p.m.
Happy Hour, a fun class with Hannah Byrum to get your weekend off to the right start with philosophy and movement, Fridays, 6:00–7:00 p.m., starting December 6.
Holiday Presence
Abra Fortune Chernik teaches meditation skills to remain more present, compassionate, and joyful during the holiday season. We will focus on the basic premise of the practice, that our freedom lies not in what happens, but in how we relate to it. Saturday, December 7, 2:00–5:00 p.m. $50. Details →
Kids' Yoga, Monthly and Weekly
Nicole Mark leads a weekly class for ages 6–12 on Mondays, 4:15–5:15 p.m.; Michelle Nettesheim's monthly playdate for ages 3–8 is the first Sunday of the month, 9:30–10:15 a.m. (this month, as last weekend was a holiday weekend, it's December 8). Each is always only $10. Details →
Jivamukti Yoga
We are excited to offer the only Jivamukti Yoga classes in the area, lead by the wonderful Hollie Sue Mann. Come explore this uplifting, fun, joyous approach to flow yoga, and join us for Discovering Jivamukti Yoga on January 1, 2:00–4:30 p.m. Details → 
Winter Holiday Schedule
Our Class Schedule page is always up-to-date. Many classes are suspended for the Christmas and New Year's holidays, and in their place we are happy to offer these special treats:
New Year, New Habits
Learn a new way of being in your body. These offerings will give you tools for better balance:
Intro to Pilates with Alexandra DeSiato, Saturday, January 4, 3:00–4:00 p.m., regular class rates. We'll focus on the basics of Pilates mat exercises, and you'll leave with a pass for a free Pilates class in January.
Intro to Curvy Yoga (Saturday, January 18, 1:00–2:30 p.m.) and Curvy Yoga Series (Saturdays, February 1–15, 1:30–2:45 p.m.) with Chrysecolla Taico. Yoga for bigger bodies, all levels, shapes, and sizes welcome. Details →
Meditation 101 with Helen Tapper, Sundays, January 5, February 2, and March 9, 2:00–4:00 p.m. Details →
Being a Leader: Exploring Your Leadership Presence with Diana Newton, Sunday, January 19, 2:00–5:00 p.m. Details →
Flexible Writing: Yoga for Writers with Jen McConnel, Saturday, January 25, noon–2:00 p.m. Details →
Yoga for Back Care and Yoga for Plantar Fasciitis with physical therapist and yoga teacher Laura Terry, coming in February and March. Details → 
Christina Sell Is Coming!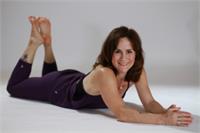 We are very excited to host international teacher Christina Sell for a fun, full weekend of practice in Durham January 31–February 2. There are two tracks: one all-levels, one intermediate and advanced. The workshop will be held in the Brodie Duke Building at the corner of Corporation and Liggett in downtown Durham—register NOW to reserve your space! Details →