Spring Schedule
Our spring schedule runs March 1–May 31. New this quarter:
Hollie Sue Mann just had a beautiful baby boy and will be back to her Jivamukti Yoga classes soon! Jai ma!
Yoga vs. Plantar Fasciitis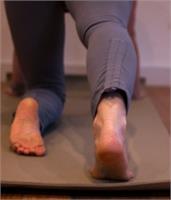 This three-part series of classes, led by physical therapist and yoga teacher Laura Terry, is for those with foot pain associated with plantar fasciitis, a common injury causing pain in the sole of the foot and the heel. We will focus on ways to help alleviate the symptoms of plantar fasciitis and prevent recurrences. Saturdays, March 1–March 15, 1:00–2:30 p.m. Drop in to any session for $20. Details →
Being of Service

Join Michelle Johnson and Jeff Herrick, ambassadors to the Africa Yoga Project, for a slideshow and discussion of AYP's work Saturday, March 8, 6:00–7:30 p.m. No registration needed, just walk in to connect and hear stories from Michelle and Jeff's most recent trip to Kenya. Details →
Meditation 101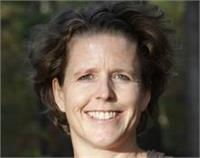 Meditation is a process of focusing the mind and then relaxing into being right where you are. We will practice both seated meditation and moving meditation with instruction on how to take what you learn and live it on and off of the mat. Meditation 101 with Helen Tapper, Sunday, March 9, 2:00–4:00 p.m. Details →
Yoga 102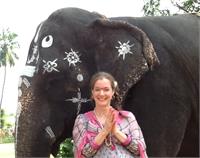 Taking you one step further, this six-week workshop is for those who enjoy the workshop format as a way of deepening the practice, or for those whose practice has lapsed and who are looking for a way to get the juices flowing again. Here is your opportunity to explore all your questions. Yoga 101 alums are invited, but Yoga 101 is not a prerequisite. Wednesdays, March 12–April 16, 7:15–8:30 p.m. $75, or drop in to any single session for $15. Details →
Go Slow: Mindful Yoga Practices for a Balanced Life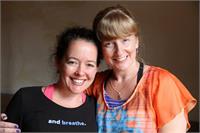 This two-hour workshop with experienced yoga teachers Sierra Weaver and Nicole Mark will explore the benefits of some of the more contemplative, inwardly focused yoga practices including yin, restorative, mindfully paced flow, and meditation. Saturday, March 22, 1:00–3:00 p.m. $35; $30 before 3/15. (Encore presentation at Durham Yoga on March 29!) Details →
Yoga for Back Care
This four-part open series led by yoga teacher and physical therapist Laura Terry is for those with back pain or people who want to strengthen their backs safely. Saturdays, March 22–April 12, 1:00–2:30 p.m. $60 for four weeks or $20 per session. Details →
Restorative Yog-ahhh
Restorative yoga allows you to practice yoga supported by props (blankets, bolsters, and blocks), relaxing the body fully. Although the practice of restorative yoga is especially beneficial to those who are fatigued from daily activities or those recovering from illness or injury, many of us simply love restorative yoga as a means to relax and reduce stress in our lives. Join Ann Burrus the last Saturday of the month. $25; $20 until one week before.
Hugs, Handstands, and Highways Tour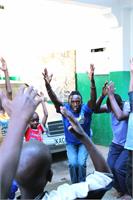 Carrboro Yoga Company has a special guest teacher joining us on Saturday, March 29. As part of the Handstands, Hugs, and Highways Tour sponsored by the Africa Yoga Project (AYP), Anthony Eniem from Nairobi and two local ambassadors—our own Michelle Johnson and Jeffrey Herrick—will lead you through an inspiring and uplifting practice Saturday, March 29, 6:00–7:30 p.m. All proceeds benefit AYP; $25/$20 early. Details →
Donation Classes for OCRCC
Our quarterly Karma Connection partner, as it is every spring, is the Orange County Rape Crisis Center. Join us for donation classes the last Sunday of each month. One hundred percent of your donations go to OCRCC. Please bring cash or check.
Donation class for OCRCC with Teresa Perez, Sunday, March 30, 1:30–2:45 p.m.
Donation class for OCRCC with Michelle Johnson and Lucia Jones, Sunday, April 27, 1:30–2:45 p.m.
Donation class for OCRCC with Alexandra DeSiato, Sunday, May 25, 1:30–2:45 p.m.
Amy Matthews and Leslie Kaminoff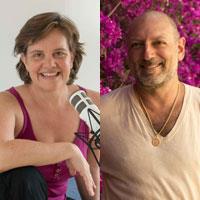 We are delighted to welcome Amy Matthews and Leslie Kaminoff to the studio Saturday and Sunday, May 17–18. Leslie and Amy are co-authors of the bestselling book Yoga Anatomy and teach the anatomy segment of our yoga teacher training. Their shared respect and fondness, along with complementary approaches to similar topics, challenge one another to deepen their own perspectives, an enlightening experience for all present. Join us for this rare event—and sign up now, as it will fill! Details →
Curvy Yoga
Curvy Yoga, designed with bigger bodies in mind and offers many pose variations and modifications to create a soothing and healing practice, returns for a three-week series. Chrysecolla Taico leads Saturdays, May 10–24, 10:30–11:45 a.m. Details →